Lost your sash? Or maybe you're just stylin?  Accessorize your Baby K'tan Baby Carrier with an extra sash; match your carrier color, or mix it up to add some flavor. Sash conveniently converts to a handy storage bag Sashes are one-size fits all
customers are viewing this product
Lost your sash? Or maybe you're just stylin?  Accessorize your Baby K'tan Baby Carrier with an extra sash; match your carrier color, or mix it up to add some flavor.
Sash conveniently converts to a handy storage bag
Sashes are one-size fits all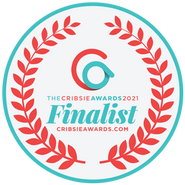 Awards Shelf
There's a reason the Baby K'tan is not only a patented design but has also garnered some of the top honors amongst the baby wearing category.
View Awards

Chat with an expert
Uncertain about what size will fit you best? Have questions about how to wear baby in a specific position? Schedule a one-on-one personalized fit-check
Contact us